SoundGym has announced availability of EQ Knight, a new ear training game that was added to SoundGym's audio ear training platform.
'EQ Knight' is the 11th sound game on SoundGym. This game is designed to train and polish your EQ skills, and help you make more accurate EQ decisions when producing and mixing. While playing, you will have to choose between two sounds and find the audio source that reflects the EQ setting that is presented to you.
SoundGym also added an 'EQ Playground' as a practice mode for the game, where you can try and listen to different EQ settings online.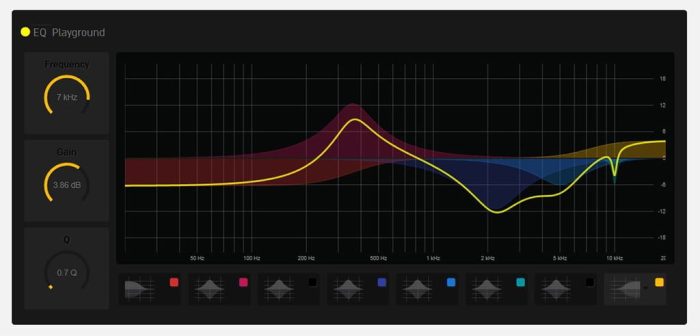 'EQ Knight' is a Pro game (available for SoundGym Pro members). It is also available for SoundGym Free members for the weekend (until August 19th) to try out.
Basic membership is free, while Pro membership unlocks the full training program, including more sound games, personalized audio workouts, focused training, premium sounds, and much more.
Pro membership costs $14.95 USD/month or $119 USD/year.
More information: SoundGym