Sonarworks has announced SoundID Listen, a desktop application that brings personalized sound to anyone listening to their headphones on Mac or Windows, using their perfect personal sound profile called SoundID.
SoundID represents a paradigm shift in audio quality, moving away from the traditional one-size-fits-all approach, to personalizing sound for everyone as an individual.
SoundID unlocks the full potential of your headphones enabling you to rediscover favorite albums, stream movies with more engaging sound effects and enhance your gaming experience. SoundID supports 360 headphone models, so there's no need to replace your existing hardware.
With more people spending their time indoors, working from home and tuning into livestreams and virtual concerts, SoundID Listen is extending its 30-day free trial period to 60 days in support of music lovers everywhere.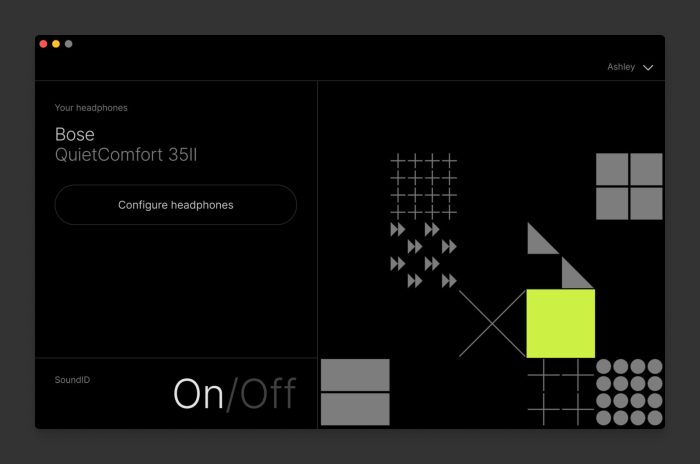 SoundID technology was born from Sonarworks' precision audio software, which is used to record top artists like Lady Gaga, Madonna, Rihanna, Adele, Coldplay and Kanye West. This is the first time that one of the most respected companies in pro audio has come forward with a solution in the never-ending quest for the holy grail of sound.
"We believe music has the power to create a sense of community, especially during trying, uncertain times, said Martins Popelis, Co-Founder and Chief Product Officer at Sonarworks.

"To support everyone who's at home working on their laptops, enjoying movies or livestreaming content, we are offering 60-days of free access to SoundID Listen for personalized listening on their favorite headphones."
You can create your SoundID profile to match your sound preferences and hearing with a quick in-app test with the free SoundID mobile app for iOS and Android. SoundID Listen for Windows and Mac is $4.99 USD/month, with an extended 60-day trial offered.
More information: Sonarworks