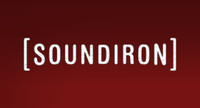 Soundiron has announced Mars: Epic Male Choir, a sample library for Native Instruments Kontakt.
We here at Soundiron are proud to present the next entry in our series of powerful, epic choir libraries: Mars – Epic Male Choir. We took all we learned from recording previous choirs and applied them here to make certain Mars is the most playable, diverse, epic choir library we have ever done.

With Mars, we are aiming for versatility. Instead of focusing on one language, we chose to go with a wide range of both Slavonic and Latin content so composers can add more flavor to their tracks. We spent 10 days in our favorite church recording the 30-voice chorus, capturing the nuances of the male human voice. Mars is all about power, both on the low-end and the high. It includes 2 mic positions (stage and hall) so composers have the flexibility to incorporate the full-bodied sound of Mars easily into their mix.

Mars will rise in the night sky very soon.