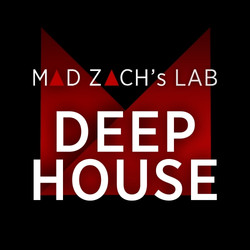 Sounds To Sample has released Mad Zach's Lab: Deep House, a Mad Lab Audio sample pack featuring thoughtfully crafted sounds, instruments, and creative deep house musical ideas, expertly tuned by the ears of a master.
Every element of the deep house style is covered – of course with a Mad Zach twist – from 909 heavy drums, to classic and forward thinking bass, supple pads, saw square and saw rooted synths, dusty mood samples, vocal chops, and a super powerful percussion rack.
Mad Zach's Lab: Deep House features
Fully pimped out production and performance template for Ableton with all sounds and instruments built in – no third party plugins required.
A complete arsenal of raw analog and classic tones – all sampled at clean 24bit resolution from gear like the TR-909, Juno 106, Moogerfoogers, even a rare British tube channel strip – just to name a few.
4 fully crafted, amazing sounding demo songs (made exclusively with the template) – which can be picked apart and analyzed for remixing, learning, or just having fun.
Deep custom drum racks – with macro's set up to control the tone of all your essential sounds easily.
Dynamic analog sample instruments – All the instruments in the pack were created by sampling raw waveforms from vintage analog synthesizers, and dropping them into samplers with full macro controls over all your most important synthesis parameters.
20 forward-thinking drum and percussion sketches – provided as part-separated audio/midi files, as well as from within Ableton for complete tonal control and pattern manipulation.
7 insanely funky built in grooves, which have been meticulously extracted from the original 909 shuffles.
Inspiring clip grid loaded with 66 drum and 53 percussion loops organized into 10 separate idea clusters each with sets of loops for, bass, synth, mood, and other sounds.
Mood and vocal sounds – loaded into their own rack with custom eq/effects macro's.
Built in mixing with specialized routing, side-chain compression, custom effects racks, and tone macro's.
The pack is available for purchase for 14.99 EUR.
More information: Sounds To Sample