Soundtheory has announced its upcoming Black Friday Sale with a 35% discount on the Gullfoss audio plugin, an intelligent equalizer that listens to a signal and decides how to prepare the audio so that your brain can get the most information out of it.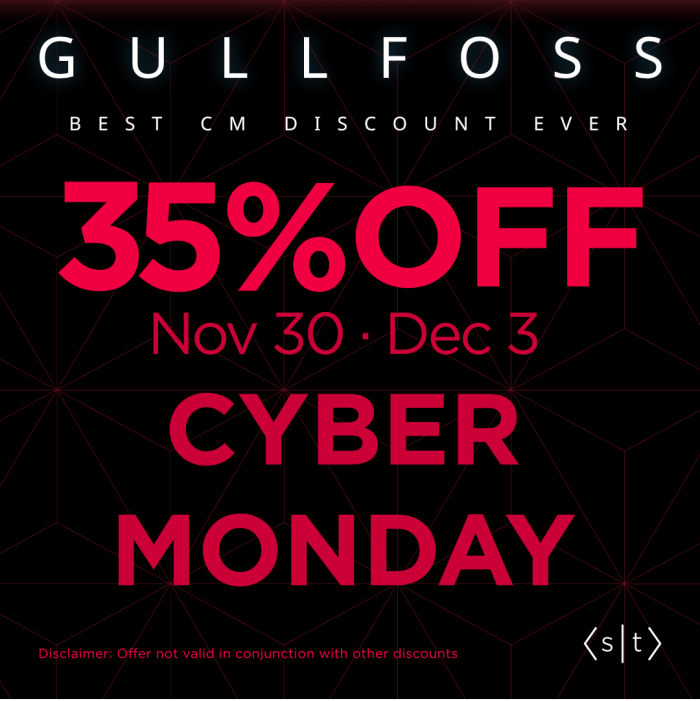 What a year 2020 has been. We can only hope that you and yours have remained safe and well. At least there's one event that won't be canceled, and that's black friday.

We are glad to announce the best-ever Gullfoss plugin Black Friday and Cyber Monday deal. From Monday, November 23 until Thursday, December 3, you will be able to purchase Gullfoss at a discount of 35%.

Pull out all the stops, and produce the most incredible music!
That's a great deal, but you know what is even better? How about getting Gullfoss for free!
Our friends at Soundtheory have been so kind to offer a license of Gullfoss for an exclusive giveaway. There are various ways to increase your chances of winning, so make sure to check it out.
The promotion runs through November 23rd, 2020. Good luck!
More information: Soundtheory