Tom Wolfe has just released two new preset packs for the Soundtoys 5 Effect Rack.
Following the Short Ambience and Rhythmic Texutres collections, these new packs further continue Tom's line of texturizing presets for Soundtoys effects plugins, with each pack featuring 25 presets.
Thin Drones is designed to add gorgeous textural ambience to your synths while letting the original sounds shine through, and Warped Percussion is designed to take percussive sounds to the next level, with pitch-shifting delays and timbrebending atmospheres.
These packs are now also included in the Soundtoys Collection, a bundle of all Tom's Soundtoys preset packs with a total of 175 presets.
To celebrate the new releases, the Soundtoys Collection is now available for a limited time for just £17.99 GBP (regularly £20.99 GBP). The Thin Drones and Warped Percussion packs are £2.99 GBP each until January 20th, 2021 (regularly £3.99 GBP).
Visit Tom Wolfe for more details.
Dark and cinematic sounds for Zebra2
Whatabaudio has announced the release of Crime Fundamentals, a soundset for the Zebra2 software synthesizer by u-he.
Whatabaudio (or what about you?) is a sound design project by film composer Andreas Moisa (SOKO Leipzig) that was started during the first COVID-19 lockdown in spring 2020.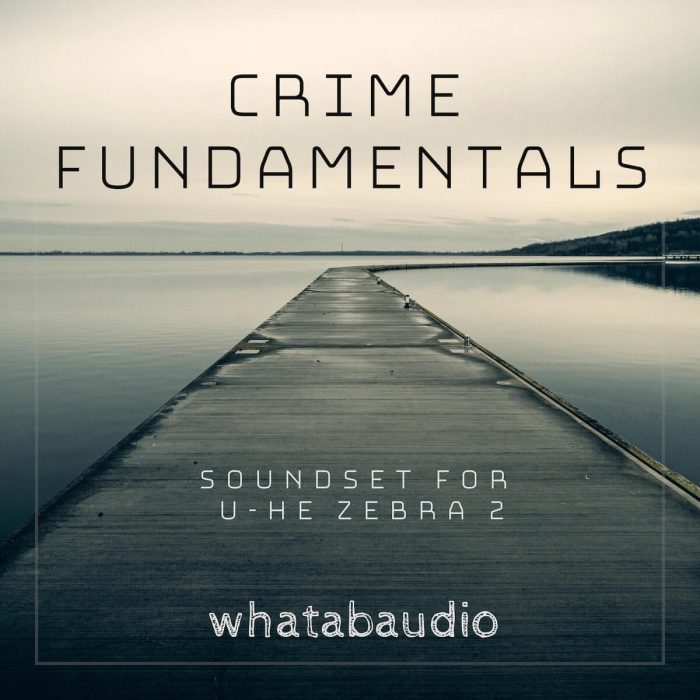 Crime Fundamentals offers a dark and emotional filmscoring-soundset, inspired by successful shows such as Marcella (Lorne Balfe), Blacklist (Dave Porter), Broadchurch (Ólafur Arnalds) and The Sinner (Ronit Kirchman).
The sound library contains 188 patches specially developed for the crime drama genre, with which every aspect of a story can be musically covered.
Expect deep and thumbing basses, disturbing and emotional pads, simple and effective pulses, dark drones, quirky keys and mallets full of character, alongside a large selection of driving tickys and loops.
Crime Fundamentals is available now, priced 29 EUR / $35 USD. A free demo pack with 8 patches from the collection is available to download.