Soundwhich has announced a new design for its service that offers custom soundtracks with licensed music and effects.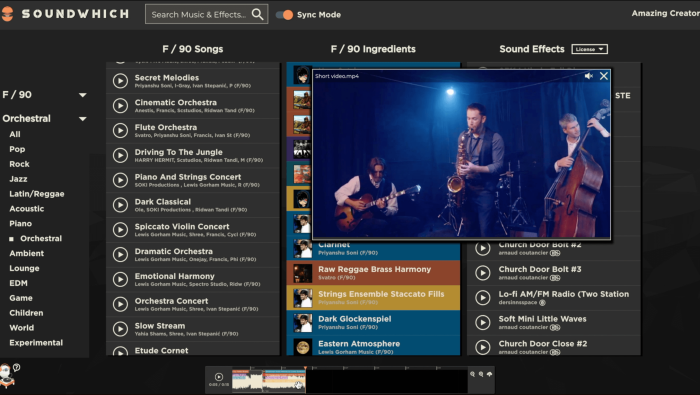 Soundwhich is an online library of synchronized stem tracks and sound effects. Instead of downloading everything to your computer and then arranging in your DAW, now you can accomplish all the tasks within your browser and export one single audio file.

You can even import a video file to your browser to synchronize music and effects to it.
Soundwhich features
Directly transform your client's requirement to a finished work.
Save yourself from music theory headaches.
Access to 10,000+ professionally recorded instrumental and vocal tracks.
Features like auto-mastering and crossfade can free you from hours of studio work.
No additional software is needed.
Stop polluting your computer with unrecognizable audio files.
Soundwhich offers single song licenses and a bundled royalty-free license for full access is available for $21.99 USD/month or $199.99 USD/year.
More information: Soundwhich