Two of W.A. Production's audio effect plugins are on sale at a 90% discount for a limited time. SphereComp is a simple, streamlined dual mode compressor plugin.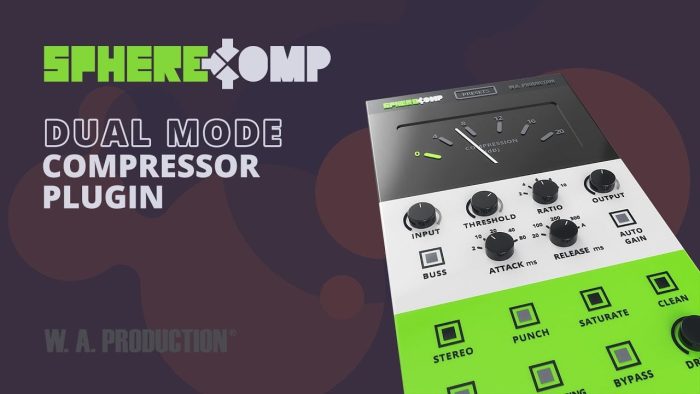 W.A. Production has created the perfect way to approach and achieve proper compression. All producers know compression can either be an award-winning tool if used properly, or it can totally destroy your mix. Audio students are introduced to compression and most are left confused or scared to death of it.

SphereComp is capable of catering to the seasoned pro and the beginner. To get the same results you get with SphereComp you would have to spend thousands of dollars in high-end rack gear, invest time getting acquainted, making adjustments over and over until you get the result you want. Not to mention installation and routing your patch bay. Breathe a sigh of relief. Don't dread compression. Embrace it.
SphereDelay is an innovative multi-mode delay effect plugin.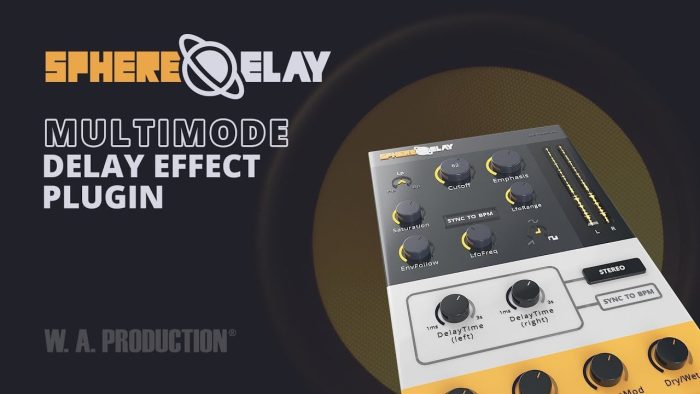 We developed this plugin for the producers around the world who want something more when it comes to effects. The basic plugins that give the same Delay presets that we all know and are familiar with, whether it be DAW stock Delay plugins or third party Delay plugins that just aren't enough. We wanted to add something new to the table.

We believe that Beginner and Experienced producers will enjoy the sleek and easy workflow of SphereDelay as well as the pure customization of your Delay sound. We believe SphereDelay would give you a totally new depth experience, with a wide variety of customization features that makes the sounds it provides unique and limitless.
The plugins are on sale for £3.95 GBP / $4.90 USD each until October 20th, 2020.
More information: W.A. Production