Spitfire Audio has launched Evo Grid 4 – Woodwinds, a new Producer Portfolio series instrument library for Native Instruments Kontakt, featuring an eclectic collection of woodwinds evolutions designed by Ben Foskett.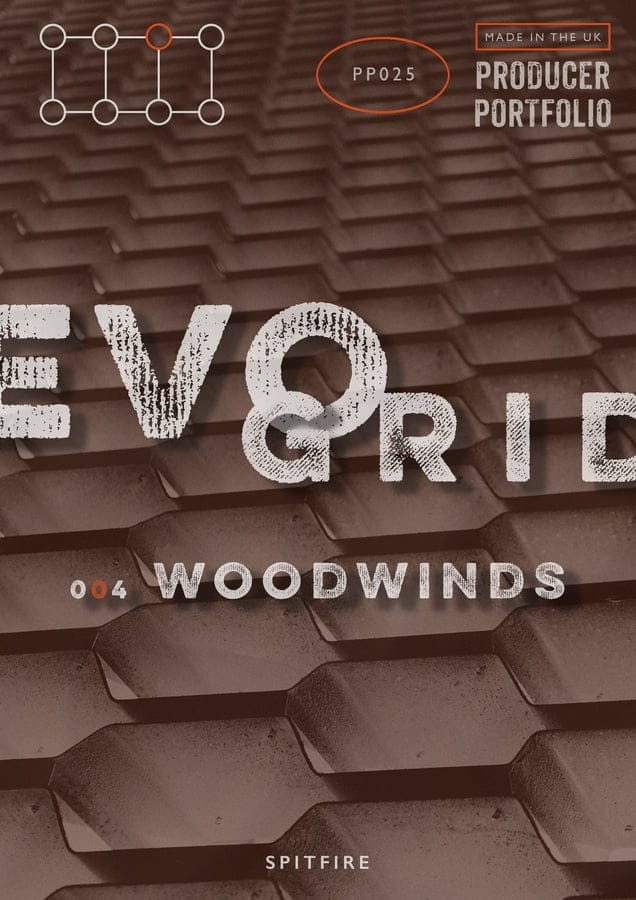 Following on from the success of Spitfire's original Evo Grid 1, and the stunning Evo Grid 2 and the ultra exclusive 'Symphonic Evolutions', it was time to let the blowers have a go! Returning to the ultra dry but warm vintage surroundings of Air Edel Studios, Spitfire Audio, in conjunction with Ben Foskett, set about doing things with woodwinds that you would never expect. To create a product that oozes originality, inspiration and a critical edge for your future compositions!

The newly initiated Evos are hyperlong articulations that change, sometimes subtly and sometimes radically, over time before looping. We organise these on a grid so you can plot which evolution or 'Evo' sits on which key range. In this day and age, composers are often asked to engage the listener by doing very little, we're asked to rarely change a note, to do nothing, but 'really sort a scene out'! Evo Grid is our means of providing composers with a solution to this conundrum!
Evo Grid 4 – Woodwinds is available for purchase for £179 GBP.
More information: Spitfire Audio