Splice is paying tribute to Roland TR-808 drum machine with 8 Days of 808, a fresh exploration of the drum machine that changed everything.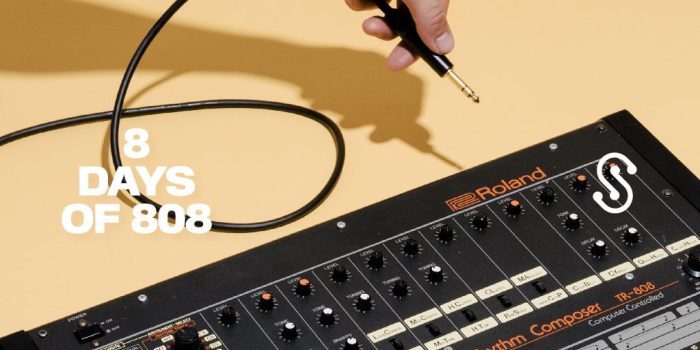 The 808 spawned the modern musician. With its unapologetically synthetic sounds, it paved the way for electronic elements in pop music. As a standalone sequencer it, ushered in today's DIY bedroom producer. It shaped house, techno, hip hop, and countless other genres.

At Splice, we're obsessed with how technology informs and is informed by the music creation process. So naturally we had to pay homage to the drum machine that profoundly shaped how people make music.

Check back every day from 8.08 to 8.16 for a new story about the drum machine that changed everything.
Splice starts off with a look at the history of the 808 in "The Birth of a Drum Machine", and a giveaway to win an original TR-808 (US residents only).
More information: Splice / 8 Days of 808