Positive Grid has announced an update to its ToneCloud, offering a redesigned interface, easy-to-use search filters, and a new PG select tab, featuring recommended presets from your favorite artists and users from all over the world.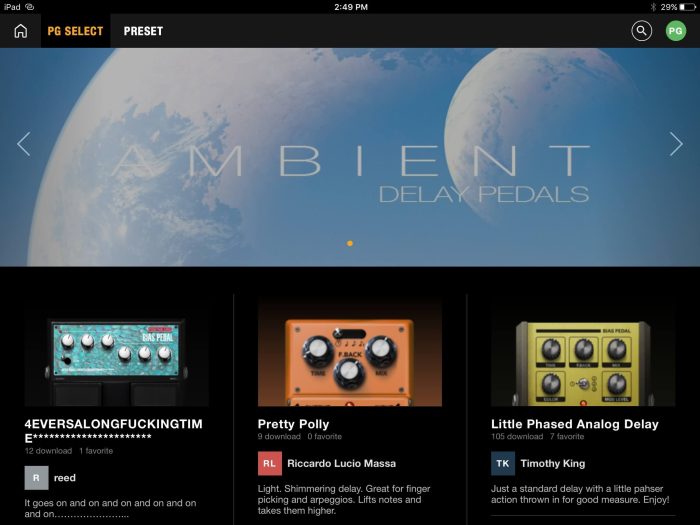 The new ToneCloud look is more than a beautiful looking interface; it's improving the way you create, share, and find your favorites presets with the world's biggests tone community.

The new ToneCloud includes some great performance features in addition to an user intuitive interface, more filtering options and the PG select tab, where you can find some great sounding and recommended presets from artist and users from all around the world, right in your BIAS FX and BIAS Pedal for desktop and mobile.

Now you can also explore thousands of available presets via our new, more intuitive interface with an easy-to-use filter that features the ability to sort and search presets by date.
More information: Positive Grid