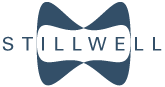 Stillwell Audio has announced the release of version 2.0 of all its plug-ins for Windows and Mac.
As developers of audio plugins, we concentrate on the senses…pristine sound along with functional user interfaces that invite you to use them. No cookie-cutter textbook DSP formulas with all the serial numbers filed off; we just write plugins that sound good.
Changes in Stillwell Audio plug-ins v2.0
All plug-ins now have Windows x64 versions.
Formal support for Mac OS X 10.6 Snow Leopard.
Miscellaneous bug fixes for graphics and host handling.
New .dmg-based installer for Mac plug-ins.
More information: Stillwell Audio