Nugen Audio has launched a Streaming Services Survey, a short questionnaire around mixing & mastering for streaming playback.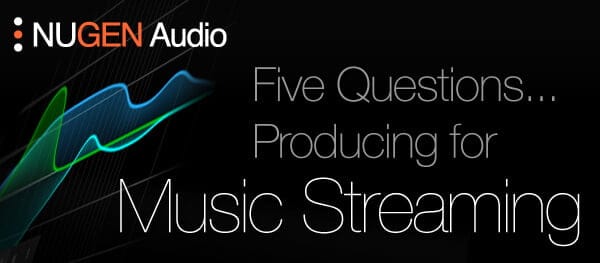 With an 83% increase in demand for audio streaming services in 2015, it's essential to understand the impact that streaming has on audio production.

As part of this process, we'd love to hear your views.

Please take the time to fill out this quick survey, and if you're interested, we'll let you know the results we get.
More information: Nugen Audio