SuperHeroSamples has announced Punch Drumms, a free sample pack featuring a collection of mix ready drums.
The sample pack offers over 50 drum one-shots and FX, recorded from a variety of sound sources, including vintage machine drums, analog synths, real percussion, everyday items, and vinyl.
All sounds have been recorded through Apogee and UAD interfaces. Neumann microphones have been used for the acoustic sounds.
All sounds have been processed in the digital domain with plugins by UAD, Slate Digital, Plugin Alliance and Waves with a focus on enhancing the punch and texture of the original sound sources as well as creative sound design for the FX.

"Punch Drumms" is aimed at creators of all kinds of urban music like Hip-Hop, R'n'B, Indie Dance, Electronica, Dancehall Reggae…
Punch Drumms features
54 drum one shots and FX in 24Bit, 44.1kHz.
Recorded from all kinds of sound sources (vintage machine drums, analog synths, real percussion, vinyl, etc.)
High end recording chain (Apogee, Universal Audio, Neumann, etc.)
Each sample received the SuperHeroSamples special treatment for ultimate PUNCH and TEXTURE.
Suitable for all kinds of urban music like Hip-Hop, R'n'B, Pop, Dancehall, Electronica.
Compatible with all DAWs accepting .wav format.
Punch Drumms is a free download (valid email address required).
If you like the sounds of Punch Drumms, you should also check out Super Hero Drums, a collection of urban drums fused with creative, unique and organic recordings.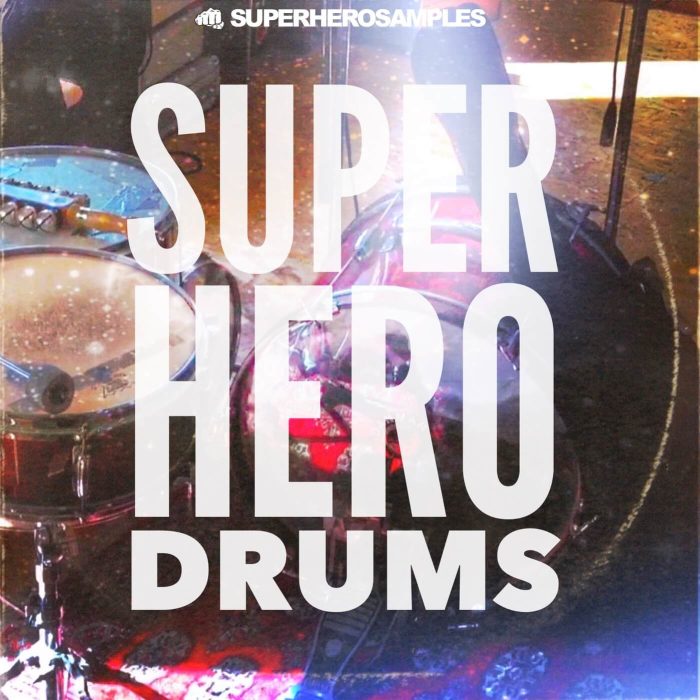 The pack includes 216 sounds divided into 6 folders, comprising kicks, long tuned kicks, snares, hi-hats, percussion hits and percussion shakers.
I have recorded sounds from all kinds of crazy sound sources, from food to text markers, body percussion, my car and more… Next, I took these recordings and processed and layered them with crunchy 12 Bit machine drums, carefully recorded acoustic drums, processed vinyl samples and all kinds of percussion.

The end result is a sample pack that is so fresh and unique, that you will be inspired for new fresh beats from the moment you skip through the drums for the first time.
Make sure to also check the blog at SuperHeroSamples for some music production tips, various posts on how to create drum samples from food, and lots more.
More information: SuperHeroSamples