Culver City-based VR gaming studio Survios has launched Electronauts, a music creation tool that allows you to remix and perform tracks via stems and virtual instruments.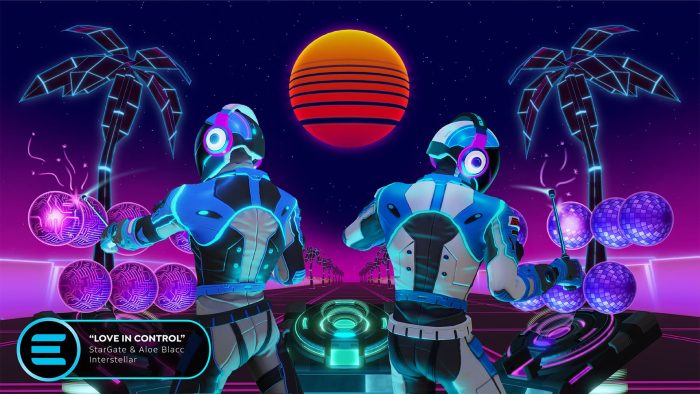 Survios worked with artists including Tame Impala, DJ Shadow, Odesza, Tokimonsta, Krewella, People Under the Stairs, Del the Funky Homosapien, Tipper, Dada Life, Tiesto, Keys N Krates, Steve Aoki, and other Dim Mak artists, along with many others who allowed them to tear up their tracks via stems and give people the chance to experiment and jam with their creations in this sonic environment.
Make music with confidence, no matter your skill level: Electronauts sets the stage for you to DJ, perform, and make music magic in virtual reality.

Immerse yourself in an interactive sonic environment where you build, drop, remix, and jam with your friends and top artists. Upload sounds, create songs, crush sets, and express yourself like never before.
Electronauts features
The Music Reality Engine keeps your sounds bumpin' on the beat, so you always sound great.
Play inside tracks by your favorite artists— across EDM, hip hop, trap, and countless other genres—in a way that you've never experienced before.
Play virtual instruments only made possible by VR. Record loops and sequences, layer filters, arrange, and compose songs to your individual style.
Remix and mashup tracks from top artists and songs, adding your unique spin to music that you know and love to make it your own.
Put a killer show and crush your set with reactive visuals and dynamic spectator cameras.
Don't feel like being a one-man band? Play and perform with your friends online and form the ultimate supergroup.
Your performance doesn't just affect your track: the surrounding environment evolves into surreal new worlds as you create.
Electronauts is now available from Steam, Oculus and the Playstation Store.
More information: Survios