I first heard about BitTorrents on Linux sites. They use the network to distribute Linux operating systems. Also game updates were frequently distributed in this way, to limit the load on their servers and improve the availability of large data files.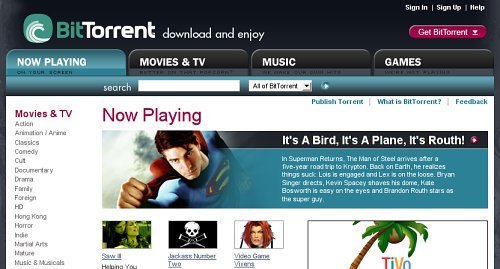 But like many other P2P systems, the bittorrent networks got infested with pirated content and torrents got a bad reputation. Popular sites like The Pirate Bay and Mininova (both ranking in the top 500 Traffic Rank) offer trackers for loads of pirated content and their traffic is increasing steadily according to Alexa.com.
But, fortunately legal BitTorrents sites are also increasing.
NewTeeVee has an article rounding up 10 sites where you can get free and legal torrents.
You'll find sites offering music, movies, games and more so check it out! (Also check the comments where you'll find more sites, i.e. Jamendo with 5000+ free & legal music torrents).