The Loop Loft has launched its 2016 Summer Sale, offering 40% off all packs and bundles for a limited time.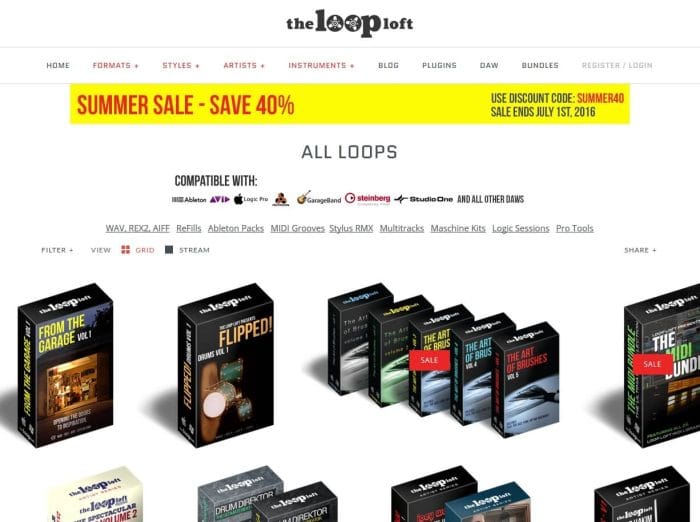 Summer is finally "officially" here and while we should be enjoying sun at the beach, we're locked in the studio making music like the rest of you (we wouldn't have it any other way)!

Today we're excited to announce our massive Summer Sale where you can save 40% on everything in your cart with discount code: SUMMER40
The sale ends July 1st, 2016.
More information: The Loop Loft