THEPHONOLOOP has announced its 2019 Holiday Sale, offering a 25% discount on everything in the store, including bundles.
The promotion includes Texture Mozaik.01, the Cassette series of Kontakt instruments, and the top rated Tapes: Synths.01, featuring 285 sound sources and 239 presets.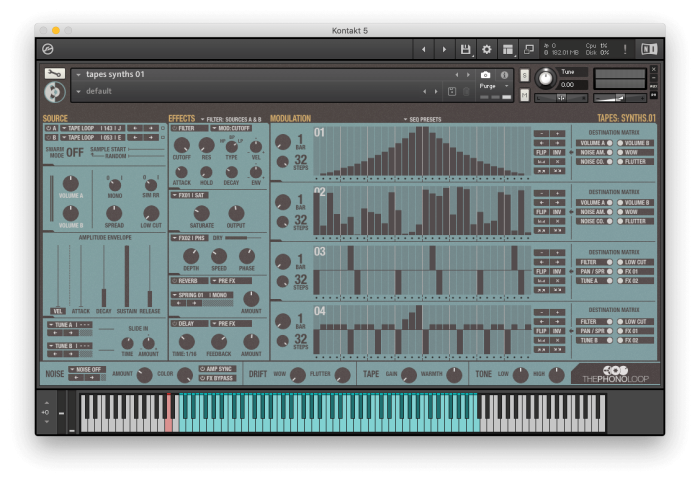 Synths.01 is the first instrument in the Tapes series and like the name suggests, it focuses on synth sounds and sound synthesis in general. The sound sources were created using various hardware and software synthesizers and effects – from digital FM and physical modelling synths to analog (and digital) eurorack modules.

Due to the fact that everything was recorded either on tape, cassette, micro cassette or cassette tape loops it excels in creating lofi, warm sounds, but not all decks used in Tapes are wonky – plus most of the significant settings can be modulated, so it's also a nice tool for creating modern, even cinematic sounds.
The sale expires January 3rd, 2020.
More information: THEPHONOLOOP