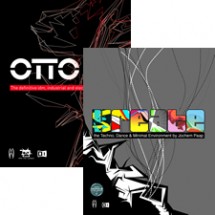 Time+Space has announced it will be the exclusive UK and Ireland distributor for Fixed Noise.
California-based Fixed Noise appeared on the scene in 2006 with their first software product, OTTO, which received critical acclaim from both press and users alike. Their software products are based on the work of a single artist, aiming to capture the essence of their sound and present it in software form.
"Fixed Noise continues to give music-makers access to some of the most amazing producers' sounds of our time," says Jo Ardalan, founder of Fixed Noise Inc. "It's important to us that the artists who continue to inspire and influence us with their music have access to the tools we build. Europe is an undeniably significant territory to us and we know Time & Space understand our products and even more importantly our users!"
The deal will see Time+Space as the exclusive distributor for Fixed Noise in the UK, EIRE and Europe (with the exception of France, Germany, Switzerland and Austria).
To date, Fixed Noise have released two titles — OTTO and Kreate, with a third by Techno/Electro producer Jimmy Edgar expected towards the end of the year.
Visit Time+Space and Fixed Noise for more information.