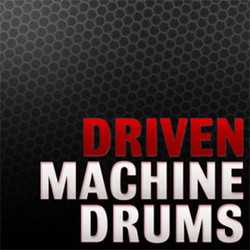 ToneBuilder has included support for Reason NN-XT and Pro Tools Structure for Driven Machine Drums, its electronic drums sample library, created from an unique blend of 14 drum machines/synthesizers and 9 analog coloration devices.
DRIVEN MACHINE DRUMS highlights the natural sounding punch, depth, and warmth added by a collection of tubes, transformers, and hardware tape emulation.
Driven Machine Drums features
1,820 sounds in 24bit resolution, captured directly from the source using professional-quality cables and A/D converters.
Each individual sound has been carefully edited by hand for tight attacks and natural decays.
Synthesis sources: Elektron Machine Drum, Symbolic Sound Kyma Capybara, Eventide H8000FW, Korg ER-1, E-mu SP-1200, Oberheim DMX, Emu Mo Phatt, Yamaha DX200, Roland TR909, TR808, TR707, TR606, Vermona DRM-1 MKIII, and Jomox MBase 11.
Analog processing: Thermionic Culture Vulture, Anamod ATS-1, Neve 1073 Preamp, Atlas Pro Juggernaut Twin, A-Design EM-Gold, Source + Plus Tube Amp, Empirical Labs Distressor, Moog MF101, and Mutronics Mutator.
Driven Machine Drums is available to purchase for $77 USD (includes 26 Guru Kits, 24bit Wav + 24bit Aif), and a Deluxe version is available for $87 USD (NN-XT, Structure, Kontakt, EXS-24, 24bit Wav/Aif).
A free demo pack featuring 100+ sounds is available to download from the ToneBuilder website.
More information: Driven Machine Drums