Astro Spatial Audio (ASA) has announced it will bring the creative potential of fully object-based immersive audio to the 29th Tonmeistertagung exhibition.
Following ASA's recent success in Europe and the United States, visitors will have the chance to discover the leading independent solution for fully scalable and easy to apply immersive audio in live sound, theatrical and installation settings.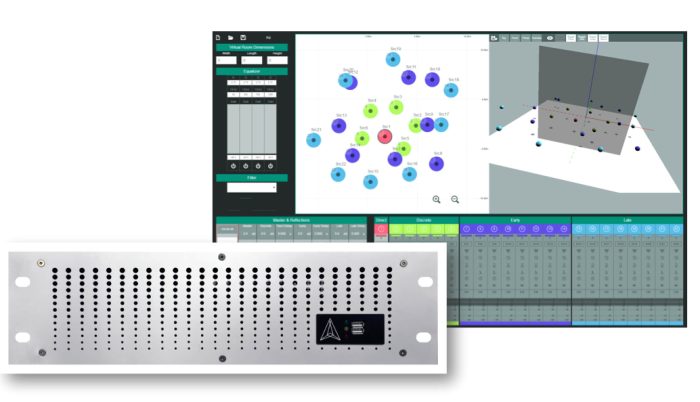 Throughout the show, attendees are invited for a personal consultation on booth B30. Meanwhile, as part of the Tonmeistertagung conference, ASA Director Bjorn Van Munster will present a special white paper focusing on the application and creative potential of spatial sound. Taking place at 12 noon on November 20th, the presentation will also introduce ASA's ground-breaking Room Acoustic Pro software, capable of transforming your aural environment at a touch.

The ASA solution is based on the flexibility and power of the SARA II Premium Rendering Engine, with a latency of less than 5ms, delivering a unique benefit for live entertainment users. SARA II harnesses the power of SpatialSound Wave (SSW) technology, developed by the Fraunhofer Institute for Digital Media Technology IDMT, and licensed to ASA. The system can accommodate up to 64 MADI or 128 Dante configurable network pathways at 48kHz/24-bit resolution, while all paths are assignable to at least 32 audio input channels that can be rendered to up to 128 independently processed sound source outputs. Ease of operation is ensured by browser-based access to a user-friendly GUI, with simultaneous control from up to 10 devices. The result is real object-based immersive audio made easy to use, affordable and scalable for every application.

"Tonmeistertagung is always an important date in the industry's calendar, and we are proud to be playing a role in the event this year," comments Van Munster. "In particular we are delighted to coming to Tonmeistertagung having recently received such overwhelming interest in Europe and the United States. I'm looking forward to giving our German colleagues a chance to find out why."
Tonmeistertagung will take place at the Koelnmesse in Cologne from 17-20 November. Astro Spatial Audio can be located on booth B30.
More information: Astro Spatial Audio