Toontrack has announced the release of Reggae EZX, a new expansion pack for EZdrummer 2.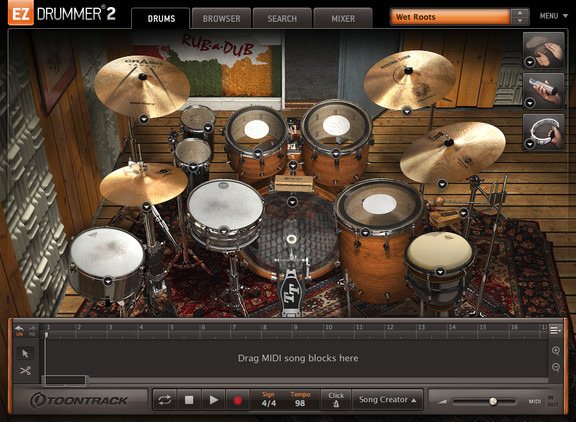 Arguably more so than in any genre, the rhythm section is the heart and soul of reggae. Coherently it forcefully pushes the music forward, always with the characteristic, steady beat of the drums at the very forefront.

The Reggae EZX takes the traditional sound and recording techniques of reggae drums and puts it in the powerful framework of today's most intuitive tool for drum production, EZdrummer 2.

The Reggae EZX was recorded at Rub-a-Dub Studios in Stockholm, Sweden and comes with a unique and genuine collection of instruments, all handpicked for this session. It includes two full, single-headed custom drum kits, a generous selection of snares, percussion and traditional Binghi and clay hand drums.
Reggae EZX features
Customized Yamaha Stage Custom and 1970s Premier drums.
Two full kits (with alternative tuning/damping on two sets of toms).
Traditional percussion pieces and hand drums.
Effect chain presets for a wide range of sounds and styles.
Includes a collection of reggae MIDI grooves.
The Reggae EZX is available for purchase for 69 EUR.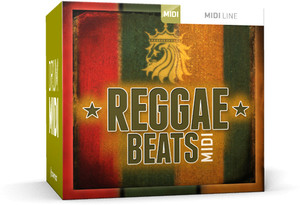 Toontrack has also launched Reggae Beats MIDI, the collection of additional reggae MIDI grooves (not included in the Reggae EZX).
A new MIDI pack, all focusing on the beats of reggae and roots music.

The trademark side stick beats, the rockers, the one drops, the steppers and the unmistakable fills!
The Reggae Beats MIDI pack costs 25 EUR.
More information: Toontrack / Reggae EZX