Toontrack has announced the release of Session Drummers MIDI 6 Pack, a bundle of six individual drum MIDI titles spanning a total of more than 4,000 grooves or fills.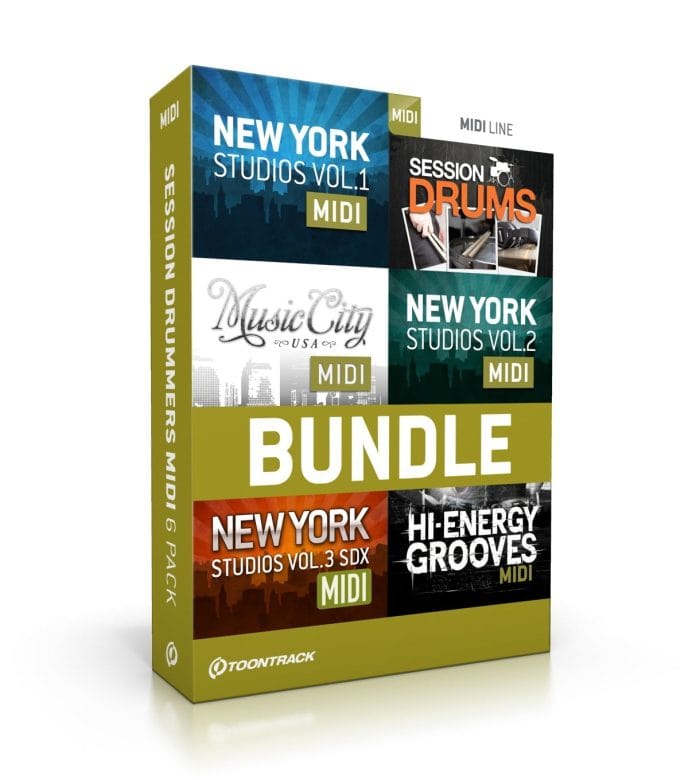 In the Session Drummers MIDI 6 Pack, Toontrack gathered four of their all-time favorite drummers to give you a comprehensive package of grooves from all walks of contemporary rock. Six (6) individual titles by four incredible artists: the Nashville powerhouse and recent ACM "Drummer of the Year" nominee Nir Z (John Mayer, Genesis), Britain's Jason Bowld (Killing Joke, Pitchshifter), Ricard "Huxflux" Nettermalm (Erik Gadd, Infinite Mass) and longtime Toontrack collaborator Peter Tisell.

This collection covers anything from subtle ballads to mid and uptempo country, crushing hard rock and even metal. You are the helm of your own song kitchen. Meet your new team of seasoned sous-chefs, ready at your beck and call 24/7. Start cooking!
Session Drummers MIDI 6 Pack features
Six (6) individual drum MIDI titles.
Four (4) session drummers.
A comprehensive collection of grooves covering basic rock, country, hard rock/metal and more.
3/4, 4/4, 6/8, 7/8 and 9/8 in swing and/or straight feel.
More than 4,000 individually played grooves or fills.
The bundle pack is available for purchase for 79 EUR.
More information: Toontrack / Session Drummers MIDI 6 Pack