Toontrack has announced that the sixth edition of its annual Metal Month will be launched today, on November 1st.
The month will include five (5) new metal-related product releases spanning across the company's product lines. Every week, starting on November 1st, one of these products will be released.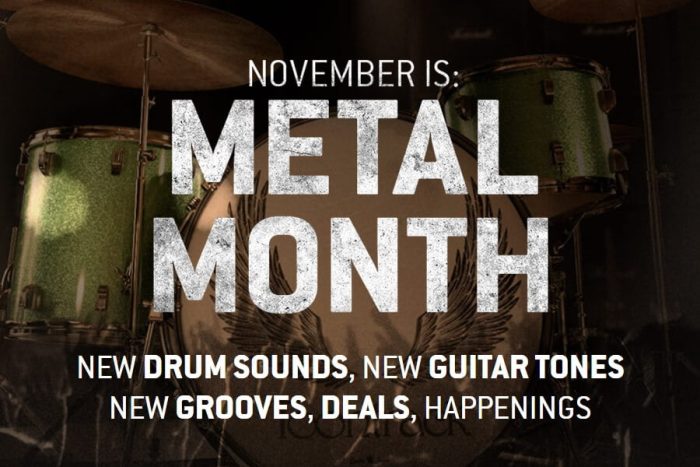 "Metal Month is by far one of the most exciting and successful months of the year for us as a company," said Peter Knutsson, Toontrack's CEO. "It's a testament of our deep-rooted ties to the metal community and a celebration of the very foundation on which the company was built. We're beyond excited about what we have in store for our users this year."

The new products will introduce collaborations with several new engineers and artists. In addition to the releases, Toontrack will offer happenings and generous discounts all through Metal Month, starting today on November 1 when the campaign site goes live at http://www.toontrack.com/metal-month
Starting on November 1st, Toontrack will offer added-value deals on EZdrummer 2, EZkeys and EZmix 2 as well as massive discounts on EZX expansions, SDX expansions, EZkeys Sound Expansions and EZmix 6 Pack bundles.
More information: Toontrack / Metal Month