Torsten Schieber has released AU-300, a virtual programmer for Alpha Juno and MKS-50 for Mac.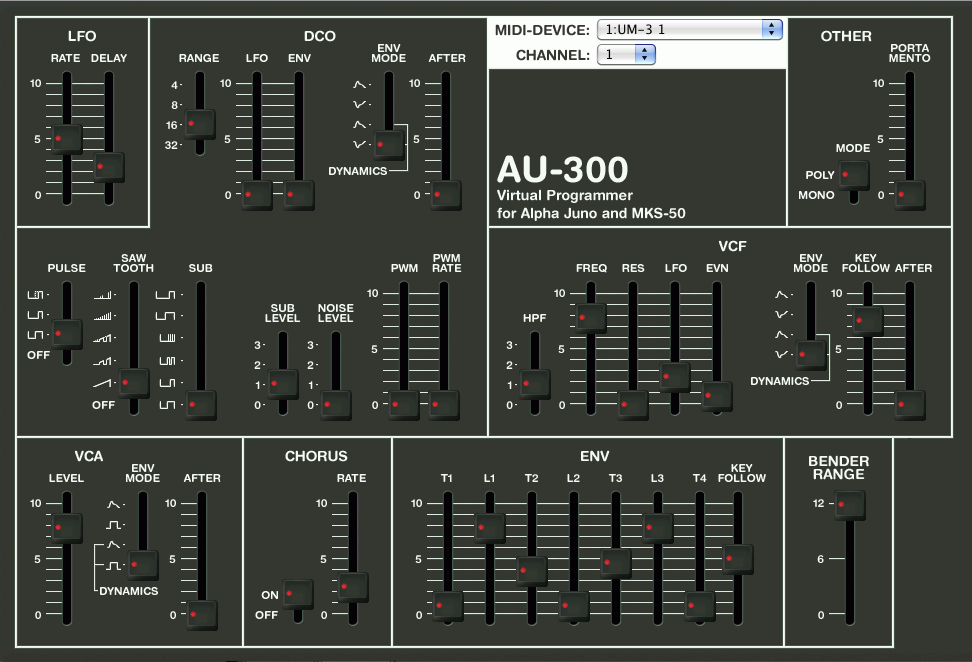 AU-300 is an Audio Unit Plugin based MIDI-Programmer for some famous Japanese synths from the Mid-80's. It brings the modern DAW based working process together with the analoge sound of the Alpha Juno Family.
AU-300 features
Load it in your AU-Host and control the Alpha Juno just like using a softsynth.
All settings are saved in the project file (and restored on load).
All parameters can be modulated and automation curves can be drawn.
You can save and restore .aupresets files and manage them on your computer
If your Host is supporting Midi learn, map your controller to it! This is usually only possible with Sysex-capable controllers.
AU-300 is available to download as a donationware Audio Unit plug-in for Mac.
More information: AU-300