Tracktion and ROLI have announced that Waveform, the newest and most advanced digital audio workstation from Tracktion, will be bundled with every ROLI Seaboard instrument including the new Seaboard Block.
The hardware-software combination will allow more musicians to easily create and edit projects with the full expressivity of MIDI Polyphonic Expression (MPE).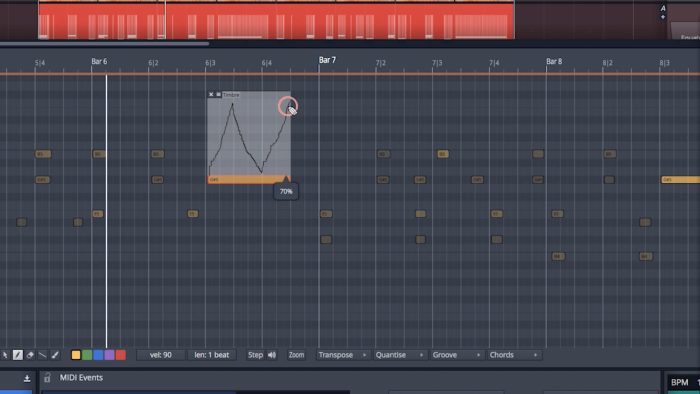 Waveform offers a plug-and-play experience for ROLI's Seaboard and BLOCKS instruments. Setting it apart from other DAWs, it seamlessly receives complex MPE data and features a user interface that helps musicians visualize and edit all of the expression parameters of MPE on multiple tracks all at once. Released in May 2017, Waveform builds on the legacy of other Tracktion DAWs in providing composition and production tools that are approachable to untrained musicians but also valuable to the workflows of professionals.

The release of Waveform coincides with the launch of ROLI's Seaboard Block. The most portable and affordable model of ROLI's award-winning Seaboard, the $299 Seaboard Block is also the newest Block in ROLI's award-winning BLOCKS system. Along with the other MPE controllers in the BLOCKS range, Seaboard Block opens up the creative possibilities of multidimensional expression to more people than ever before.

Julian Storer, director of software architecture at ROLI and a cofounder of Tracktion, said: "The integration of Waveform with ROLI instruments like the Seaboard Block shows how hardware and software can combine to let people make music both more expressively and more efficiently. Pairings like these will hugely improve the quality of musicians' experiences."

All owners of a Seaboard Block, Seaboard RISE, and Seaboard GRAND will now receive free licenses to Tracktion Waveform worth $99. This adds to Seaboard software bundles that include music production programs such as ROLI Equator and Equator Player, FXpansion Strobe2, MaxMSP, and NOISE.

The bundling of Waveform with Seaboards is the latest collaboration between ROLI and Tracktion, whose teams previously worked together on ROLI's free NOISE app. Using simple, easy-to-learn gestures, NOISE lets people create beats, melodies and songs on the touch screens of their mobile devices.

Dave Christenson, cofounder of Tracktion, said: "ROLI has previously made use of our highly efficient, flexible and powerful audio processing codebase. We're thrilled that their team has chosen to expand our cooperation by bundling the Waveform DAW with their popular Seaboard instruments."
Seaboard Block is available to buy from ROLI.com. It is now shipping. Watch ROLI's video below to see how BLOCKS integrates with Waveform.
More information: ROLI / Tracktion Waveform