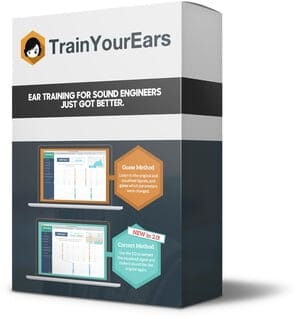 TrainYourEars has released version 2.1 of its TrainYourEars EQ ear training software for sound engineers.
Many users requested the ability to use both Sonarworks Reference 3 and Waves NX plugins together while training so now they can.
Changes in v2.1
New languages – Russian and Italian: TrainYourEars now speaks both Russian and Italian. Thanks to Alexej Kovalchuk and Claudio Meloni for the translation.
3 VST/AU plugin slots: Many requested the ability to use both Sonarworks Reference 3 and Waves NX at the same time while training. Added a third slot too, just in case.
Waves compatibility: Added compatibility with the waveshell of Waves so you can use the new Waves NX plugin.
Mono and mute shortcuts: Some of you have been using the mono switch while listening to the equalised signal to compare between mono and stereo. That's not something expected but we are really glad to see how you are finding new ways to push the training forward. Added the mute as well to quickly cut the sound, just in case.
Control play/pause with spacebar: This was a very popular request, so here it is. Play and pause the Audio player using the space bar.
Some bug fixes: Fixed some small bugs, nothing fancy. And a bigger one, which sometimes made low frequency noises when moving sliders in correct mode.
TrainYourEars EQ Edition 2 is available for purchase for 49 EUR. The update is free for all TrainYourEars EQ Edition 2 owners. Owners of TYE1 can upgrade going to upgrade.trainyourears.com.
More information: TrainYourEars