u-he has posted a screenshot of its upcoming Repro-1, a recreation of the Pro-One monophonic synthesizer by Sequential Circuits.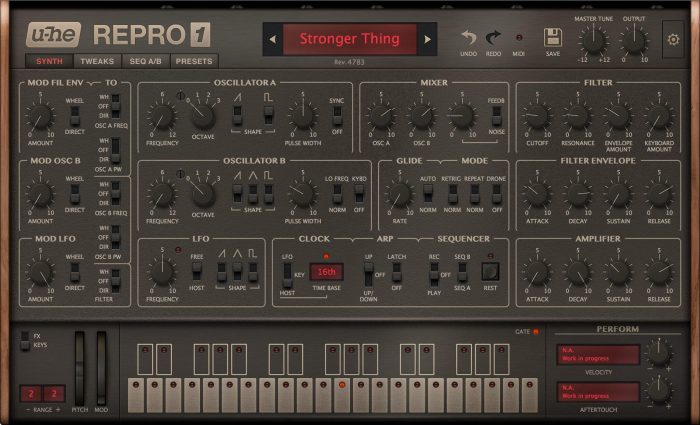 Since we introduced the free "researchware" RePro-Alpha earlier this year, we have been working hard preparing Repro-1 for release.

It is not done yet, but the finish line is close. To whet your appetite, we have a sneak peek at Repro-1's progress so far.
More information: u-he