u-he has announced an update to the Bazille FM/PD modular synthesizer instrument. Version 1.1.1 comes with support for Big Sur and VST3 alongside various improvements.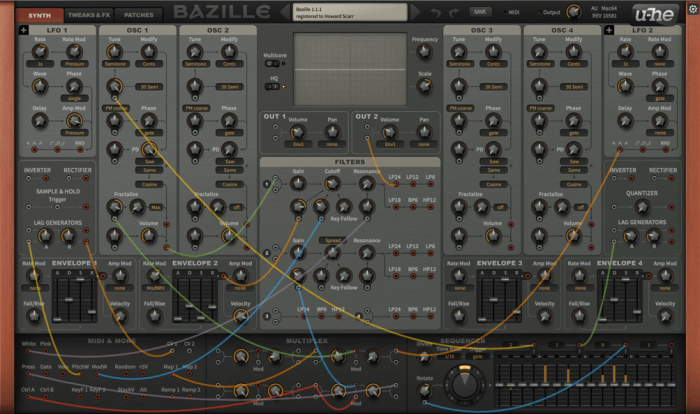 The second spawn of the Berlin Modular project, Bazille is a large polyphonic modular system with digital (PD, FM based) oscillators, multimode filters and plenty of modulation options. With so much connectivity to explore, patching in Bazille should keep you fascinated for many years – it's definitely a "geek machine"!
Changes in Bazille v1.1.1
macOS 11 "Big Sur" compatible.
Full VST3 support.
New preset browser, all factory presets polished and tagged.
180+ new presets.
Drag & drop soundset installation.
Bazille is available for purchase from u-he and distributor Plugin Boutique for 129 EUR. The update is free to owners of Bazille.
Also available is the Bazille Cookbook, a soundset by Howard Scarr featuring a collection of over 280 patches, accompanied by a book that explains the techniques used in each and every patch.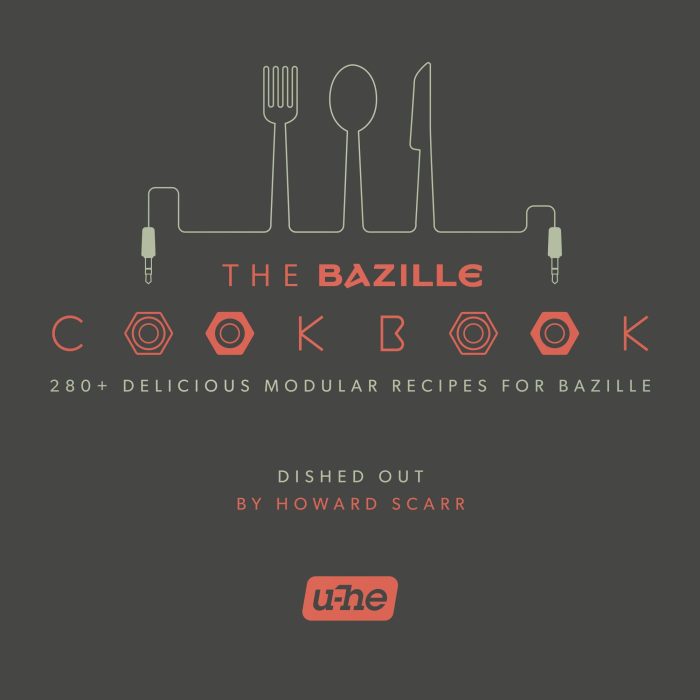 A 280+ patch soundset plus the ultimate compendium of Bazille knowledge, all cooked up and served hot by our very own Howard Scarr.

Apart from describing techniques used in each and every patch in the soundset, the 118-page book (PDF) is also stuffed with interesting tips and little experiments. This combination of soundset and book should keep Bazille fans engaged and exploring for a very long time.
The soundset costs 39 EUR. The book is available to download for free in PDF format.
Lastly, a new soundset for the Hive 2 synthesizer delivers 190 fresh presets. Objects by Yuli Yolo is all about hitting, scraping or plucking things.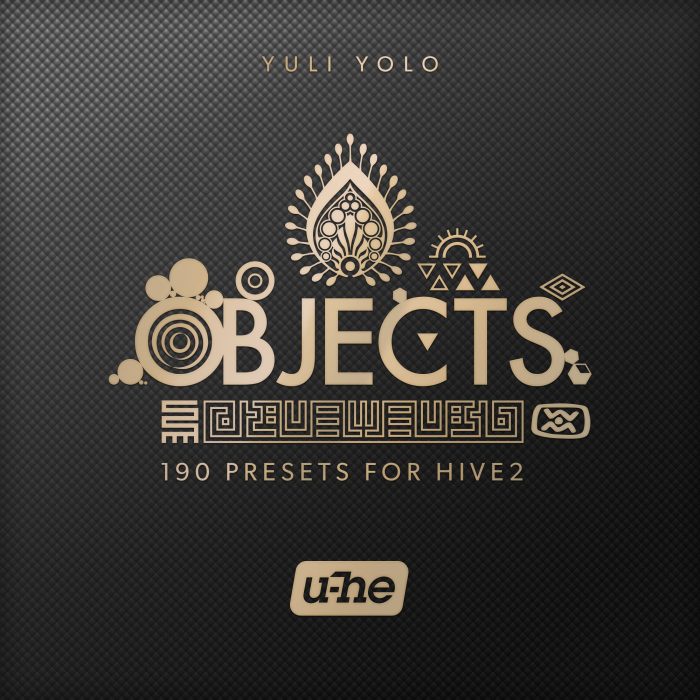 Yuli Yolo a.k.a. Nicolas Jaussaud hits the spot here with a specialist soundset. Almost all of the included sounds are about hitting, scraping or plucking things, with a strong sense of material throughout.

The 190 percussion instruments include many pitched mallets (realistic as well as fantasy), complex 'smashes' and several unique special effects. If synth percussion is missing from your palette of sounds, this is the one for you.
The Objects for Hive 2 soundset is NKS-ready and available for purchase for 30 EUR.
More information: u-he