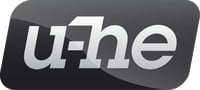 u-he has released new builds of nearly all of its plug-ins.
This is the first beta round for our upcoming update-releases. In the past weeks…months? .. we worked feverishly on making this a very solid update.

We'll update about 12 products, which all contain numerous bugfixes and improvements.
Changes in rev 3819
UI update

All plug-ins now have 10% UI scaling but not all of them have yet been redesigned for High Definition graphics. However, many bugs related to UI (scaling / gamma /analyzer,…) have been tackled.
A full UI makeover has been done for

ACE – new outlets for voice-specific modulators, new knobs, more clarity
Diva – more clarity, less clutter, "LEDs aren't switches", Multi-core button is now in the top row

Also, Zebra's UI has been improved in parts, and the Unempty Dark Horse completed.

Added Configuration / MIDI Learn page to the following products: Zebra, DarkZebra, Zebrify, Satin, Diva, ACE, Bazille, Hive. We'll add this to some other products in the future and will add more options to the preferences over time.
Fixed "Apple Logic / Studio One – Missing GUI Bug" on OS X. Editor windows for Diva, Uhbik, MFM2, Filterscape, Podolski, Triple Cheese will now open in Logic and Studio One again!
General bugfixes, individual fixes, general improvements not mentioned before

Fixed missing cable option-menu in ACE & Bazille
Fixed MIDI CC & Modulation Source/Target issues in several products
Fixed notehangers, dropped notes, etc.. in several products
Improved overall MIDI timing, Sequencer, Arpeggiator and LFOs
Improved LFO sync to Sequencer in Hive
Improved Hive's Phaser (two extra parameters) & Compressor
Added a German HIVE manual
Added new initialization preset for ACE, DIVA, HIVE, Zebralette
The new installers are available for download for Windows and Mac (VST/AU/AAX) from the u-he forum at KVR Audio.
More information: u-he