Ugritone has announced the launch of the Black Friday Deals, its biggest sale of the year with discounts of up to 80% off on drum samplers, MIDI packs, IR packs and other products.
The sale includes the all new Old School Death Metal Expansion for KVLT Drums II, which is now just $20 USD.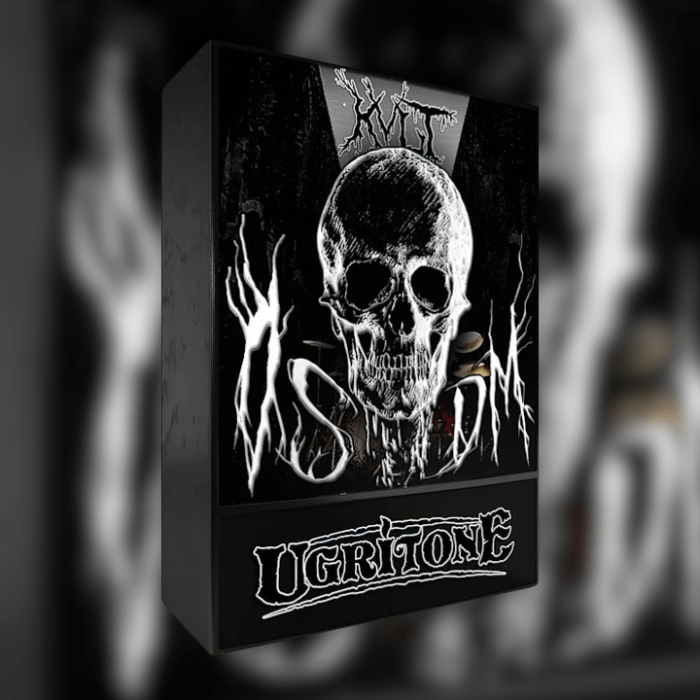 Old School Death Metal expansion gives you access to Drum tones of the early 1990's Death Metal. Florida meets Gothenburg, New York meets Stockholm.

Dry & tight room sound, toms with lots of attack but with lightning fast decay, snares that snap just right.
The expansion is also included in a bundle with KVLT Drums II and with both KVLT Drums II and the Speed Metal expansion.
It is also part of the newly released Heavy Metal Creator Complete Bundle, which includes ALL Urgitone products in a huge package at 86% off the regular price.
Priced only $199 USD, the bundle includes 10 drum samplers and expansions, 30 MIDI packs with over 4,000 beats and fills, 15 IR packs with 520+ impulse responses, and 4 additional audio effects and virtual instruments.
All individual plugins are up to 80% off during the promotion, while MIDI packs and IR collections are $5 USD each.
Make sure to use coupon code REKKERD at the checkout to get an additional 20% discount on ANY order.
The offer lasts until November 30th, 2020.
More information: Ugritone