VCV has released version 0.5.0 of its VCV Rack, the open-source virtual modular synthesizer for Windows, Mac and Linux.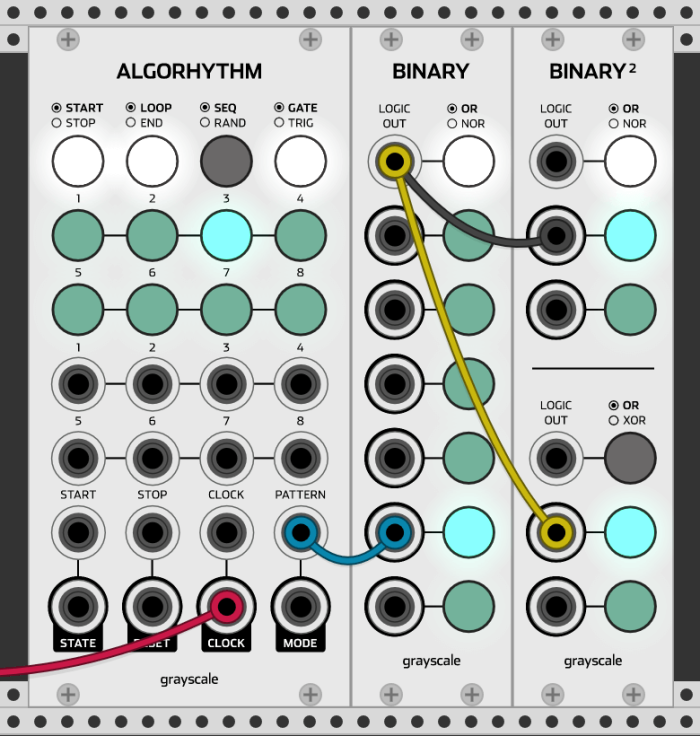 The update includes various improvements such as zoom scaling, a new module browser, improved support for audio drivers, and additions to the Audible Instruments and Fundamental series of modules.
VCV Rack is the engine powering VCV modules. Add modules, connect cables, edit parameters, and save/load patches. Create generative patches with your mouse, perform with your MIDI keyboard controller, or connect it to your favorite DAW using the VCV Bridge VST/AU plugin (coming soon).
Changes in VCV Rack v0.5.0
Added zoom scaling from 25% to 200%.
Automatically scroll when dragging cables to the edge of the screen.
Added Quad MIDI-to-CV Interface, CC-to-CV, Clock-to-CV, and Trigger-to-CV MIDI interfaces.
Improved support for ASIO, WASAPI, DirectSound, Core Audio, and ALSA audio drivers.
New module browser with search and tags.
Enhanced LED emulation in graphics engine.
File > New attempts to load "template.vcv" in the "Documents/Rack" folder if it exists.
New Grayscale plugin with Algorhythm, Binary, and Binary² modules.
Audible Instruments

Added extra blend mode functions, alternative modes, and quality settings to Texture Synthesizer.
Added bonus modes and "Disastrous Peace" mode to Resonator.
Added Low CPU mode to Macro Oscillator.
Merged Tidal Modulator and Wavetable Oscillator into a single module.
Fixed Keyframer/Mixer keyframes and channel settings saving.

Fundamental

Added 8vert, 8-channel attenuverter.
Added Unity, 2-channel mixer.
Changed LED functions in ADSR.
VCV Rack is available for Windows, Mac and Linux (64-bit).
More information: VCV Rack