Versilian Studios has released three new virtual instrument products: a chromatically-sampled Glockenspiel, a set of Hand-Chimes, and Miscellania II: Bells and Chimes, a mixed selection of metallic percussion.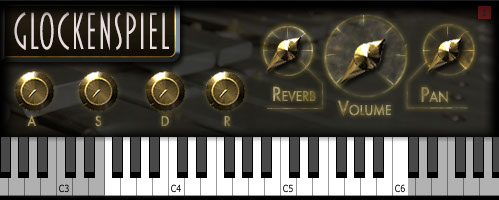 New Versilian Studios instruments
Glockenspiel:

4x Multi-Sampling; Chromatic.
Three Velocity Layers.

Hand-Chimes:

2x Multi-Sampling; Chromatic.
Unique sound- great replacement for celesta or glockenspiel.

Miscellania II – Bells and Chimes:

Follow-up to the "Miscellania I: Horror" plug-in.
Contains six octaves (incl. accidentals) filled with metallic percussion.
Glockenspiel and Hand-Chimes are available to purchase for $10 USD and $5 USD respectively. Miscellania II is a free download. The instruments are available for Windows and Mac (VST/AU).
More information: Versilian Studios