UVI has announced a sale on the Vintage Vault 3, a huge bundle of 65 instruments, 10,000+ presets, and over 500,000 samples.
The collection of vintage synthesizers and drum machines is based on sound design and sampling of 250 actual hardware instruments.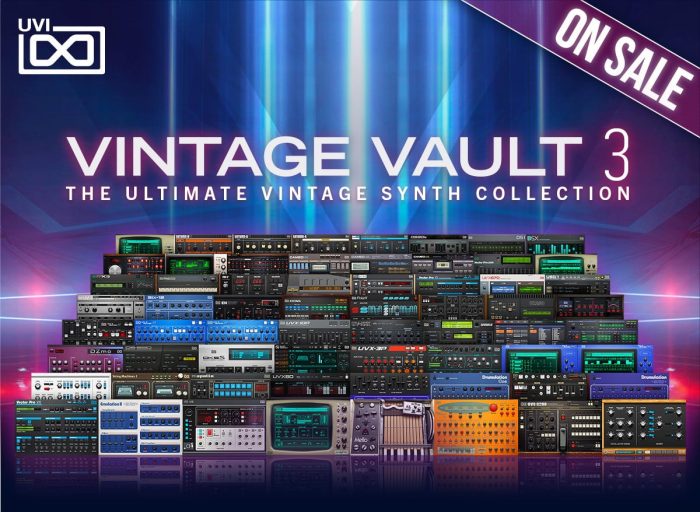 Explore your own personal dream studio packed with over 5 decades of synthesizers and drum machines from analog to digital, classic to obscure, all recorded in professional studios through class-A signal chains just like they were for countless hit records.

Now you can experience the raw grit, character and texture of dozens of real hardware instruments with all the simplicity of software. Vintage Vault is easy to use, completely portable, instantly recallable, and never out of sync or out of tune (unless you want it to be!) – it's all the sounds you want, when and wherever you need them.
Vintage Vault 3 is priced $399 USD / 399 EUR through January 17th, 2021 (regular 599 USD/EUR).
Owners of own single libraries from Vintage Vault 3 with a total value of $149 USD or more can upgrade for $299 USD, while Vintage Vault 1/2 owners can get the bundle for $199 USD.
Visit UVI for more details.