VirSyn has announced the release of Tap Delay, a multi-tap delay / tape simulator app for iPad and iPhone.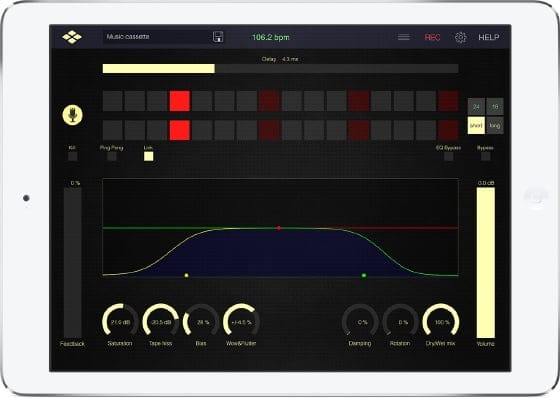 Back in the "old days", producers and engineers created delay and echo effects using tape machines. Tap Delay combines the warm sound of vintage tape echo machines with a modern, step sequencer-like tapped delay engine which continues the tradition of the tape echo machines into the 21st century.

The Tape simulation includes all relevant aspects for the recreation of a faithful analog tape sound:

Compression and Saturation
Tape hiss
Tape head bias
Wow and Flutter (Tape speed instability)
Smooth speed / delay time changes

Three feedback filters with hipass/lowpass and bandpass characteristic simplify the creation of authentic dub echo effects.

The built-in Limiter allows for endless feedback sounds.

Use live input from any source – Microphone, Guitar, Audiobus and Inter App Audio – or take a song from your iTunes library for processing.
The app is available for purchase for $4.99 USD.