W.A. Production has announced the release of Synthwave for InstaChord, a collection of 50 presets for the Instachord MIDI plugin.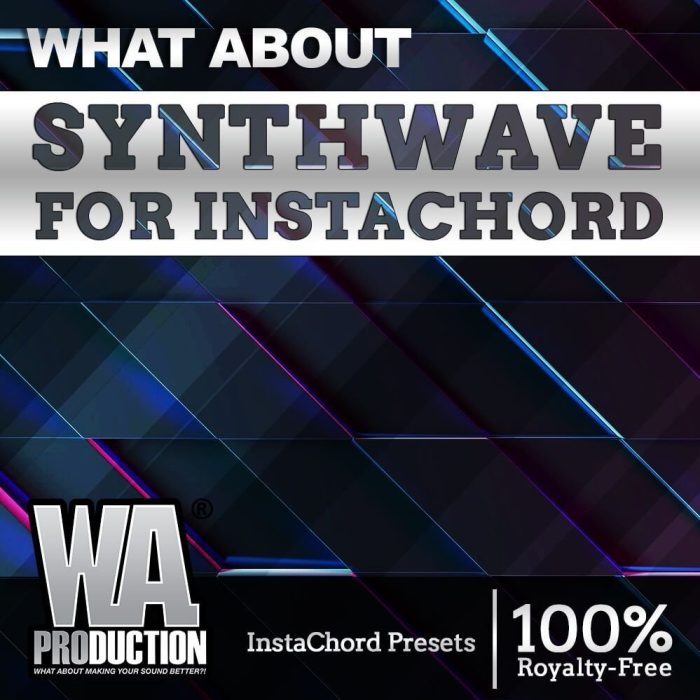 The presets in this pack were inspired by such films as Terminator, RoboCop, Predator, Aliens, TRON, and Back to the Future as well as the sounds of such artists as Perturbator, Dance with the Dead, Com Truise, Absolute Valentine, Mitch Murder and more.
Taking an electrifying night drive through a futuristic city has never been such a blast. Create the tunes that make drivers put the top down and cruise with What About: Synthwave for Instachord from W. A. Production.

We've created 50 radical presets that bring together the most powerful chord combinations for Synthwave, Outrun, Vaporwave, Darksynth, and Retrowave. Create the perfect 80's driver simulation game soundtrack, 8-bit sounds, slow it down for a beach side sunset with some Chillwave or create a dreamy retro hit. Stunning chords capture a moment of nostalgia and the promise of a digital future full of sleek cars and neon aesthetics.

Each preset offers multiple chords that sway flawlessly from one to the next. Utilizing all the amazing features and capabilities of our Instachord plugin. Strumming each chord in a different direction, various speeds, and selecting what notes of each chord are played. Route your favorite synth plugin and get the chords you want through the instrument you love. With Instachord you don't have to program every single note of your chord combination. Instachord makes chord generation easy by only having to trigger one note to play them all.
Regularly $9.90 USD, the expansion is on sale for $5 USD at W.A. Production and distributor Plugin Boutique. The offer expires March 1st, 2020.