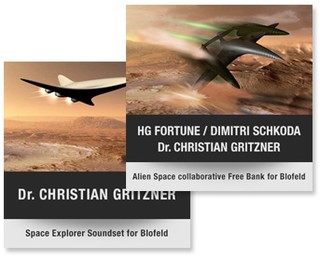 Waldorf has announced the release of Space Explorer and Alien Space, two new soundsets for the Blofeld synthesizer.
The Space Explorer sound set is based on the inspiring HG Fortune wave set (86 sample sets) and picks up the thread of the Alien Vanguard sound sets.

It is dedicated to the beauty of the universe and provides numerous warm and dreamy pads, catching atmospheres, cool deep space effects, driving arpeggios, analog leads, and more.
The Space Explorer soundset is avialable to pruchase for 30 EUR. Requries Blofeld Keyboard or Blofeld with installed License SL.
Alien Space is a free soundset featuring 128 patches for the Waldorf Blofeld by HG Fortune, Dimitri Schkoda and Dr. Christian Gritzner.
More information: Waldorf