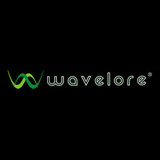 Wavelore Instruments has announced a No-Brainer sale in support of the John Reid Liberation Fund.
We are currently having a no-brainer deal on our whole catalog for a very important cause. From now until Dec. 1 you can get the entire Wavelore catalog for just $50 USD!

The sale is in support of the John Reid Liberation Fund. John is a longtime Multiple Sclerosis sufferer, and a dear friend of Wavelore Instruments, who is trying to raise funds for a revolutionary new surgery that could alleviate or eliminate many of his MS symptoms. We are offering this unprecedented deal to you, in hopes of supporting John's treatment.
The no-brainer deal includes the entire Wavelore catalog (over $700 worth of sample libraries) for only $50 USD. 75% of all proceeds will be donated to John's cause.
You can find out more about John's condition and treatment, or donate directly to the fund.
More information: Wavelore Instruments