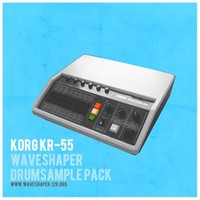 WaveShaper has announced the release of two new drum sample packs.
The KR-55 pack includes 7 kits with 142 one-shot samples (WAV, 24bit 48khz stereo), from clean and transparent to punchy and saturated.
With its plastic beige enclosure design, the Korg KR-55 looks like a late 70s' nerd wet dream.

Every single sound from this 1979 preset drum machine is just perfect : snappy snare, punchy bass drum, electronic hi hats and exotic percussions with a retro flavour. Heavily used by early electro bands, its raw sound just fit in any mix and any genre.
The sample pack costs $3.90; a free demo pack is available to download.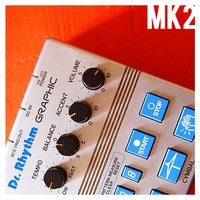 The Plasiticid MkII sample pack includes 133 one-shot samples (24bit, 48Khz stereo WAV files) from the Boss DR-110 drum machine.
Plasticid MkII takes the critically-acclaimed Plasticid drumsample pack one step further, with 121 new samples gathered in 15 kits.

This new version aims at coloration and expands the sonic palette of the venerable Boss DR-110, processing it using vintage hardware to shape it up nicely. The cymbals are spitting, the bassdrum is kicking, and the snare and claps tones ranging from dark to bright make each kit acting like a rebirth for the mighty dr-110! Great care has also been taken about recording a semi open hat sample for even more epxression.
The MkII kit is available to purchase for $3.40 USD; The "classic" kit is still available for $1.40 USD. Existing customers can upgrade to MkII version at no cost.
More information: WaveShaper