Point Blank Online is offering its YouTube channel subscribers a chance to win a Moog Sub Phatty synthesizer.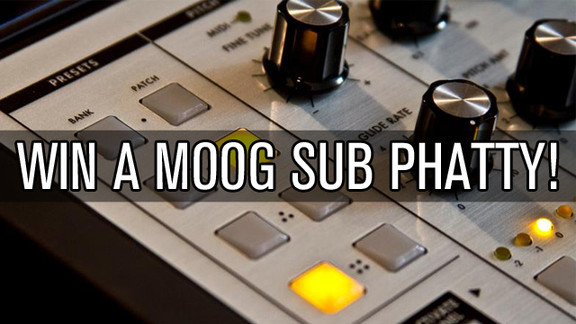 Moog. It's a classic name in the history of electronic music, having made some of the most iconic and popular equipment since 1953. From their early modular synth wardrobes to the more portable 'Fooger range, Moog is a name that makes every electronic music-maker's ears prick up. At Point Blank, it's no different so we're extremely excited to team up with the Asheville company to give you the chance to win their latest mono monster, the Sub Phatty. Plus, we're throwing in a Pro Producer Course in a genre of your choice!

All you've got to do is subscribe to our YouTube channel for a chance to get your hands on "the grittiest Moog synth ever"! And if you're already a subscriber, your loyalty will be rewarded and you'll automatically be entered into the draw!
The competition ends at midnight on Monday Oct 7th, 2013.
More information: Point Blank