Xenakios has launched version 1.0.0 of PaulXStretch, a free effect plugin that features extreme time stretching and other spectral processing of audio.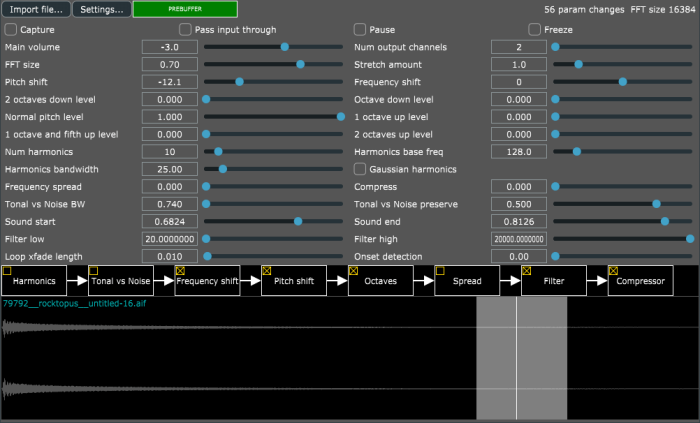 PaulXStretch is based on Paul Nasca's Paulstretch standalone audio processor.
The plugin is only suitable for radical transformation of sounds. It is not suitable at all for subtle time corrections and such. Ambient music and sound design are probably the most suitable use cases.

The plugin can either load an existing audio file from disk to process or it can capture audio from the plugin inputs. (The capture mode is started/stopped with the "Capture" parameter.)

The plugin will require the DAW audio engine to be running on the track it is inserted on. How that is achieved in various hosts is specific to those hosts. Some hosts will just immediately start running the plugin, in other hosts one may need to record/input monitor enable the track or something else needs to be done.

The plugin has lots of latency, that isn't reported to the host currently. I will have to investigate later what, if anything, can be done about those issues.
PaulXStretch is available for download for Windows and Mac (VST/AU).
More information: Xenakios