Z3 Audiolabs has announced the release of Repeat-X, a multi-effect stutter effect, the Dizztroy distortion, and Scratch it!, a free scratch/tapestop plug-in.
Repeat-X
Repeat-X is designed to manipulate audiosignals in realtime and modulate your effects synchronised to your host program.

With 9 effect algorithms and a very flexible modulation and gate section, it provides you nearly endless ways of audio manipulation.
Dizztroy
Dizztroy is a bitcrush/overdrive/distortion plug-in, made for both soft and heavy audio distortion.
It is perfect to blow up your drumloops or leadsynths, making badass hardcore kicks, or completely destroy your signal, to sound like a broken fm radio.

It contains a bitcrusher, decimator, 7 overdrive algorithms, a draw waveshape distortion, 2 envelope followers for overdrive and distortion, a highpass filter and to round up the perfect dizztroying machine a filter with 4 filtertypes.
Scratch it!
Scratch it! is specially created for live scratching and tapestop effects.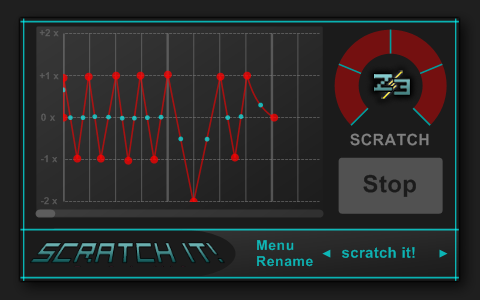 With the envelope you can define how the stop button works on the audiosignal, it allows you to define up to 16 points in a synchronized beat grid, like this the stop button can act as "scratch sequence".
Repeat-X is available to purchase for 39.90 EUR, Dizztroy is 24.90 EUR, and Scratch it! is freeware. All plug-ins are available in VST format for Windows.
More information: Z3 Audiolabs