Following hot on the heels of the Zen Go Synergy Core portable 4×8 USB-C interface introduced earlier this year, Antelope Audio announces upcoming availability of its Zen Q Synergy Core 14×10 desktop bus-powered audio interface with Thunderbolt 3 connectivity.
The interface combines Antelope Audio's acclaimed AD/DA converters, discrete ultra-linear mic pre-amps, and 64-bit AFCTM (Acoustically Focused Clocking) technology with impressive I/O capabilities and an accomplished collection of real-time-processed analog-modeled effects.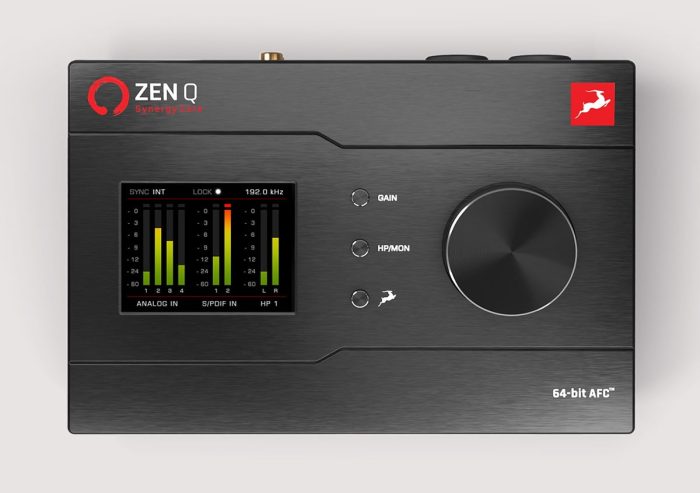 Empower your desktop setup with high-end technology and take the next step in your creative quest. The Zen Q Synergy Core allows you to thrive without restraints by giving you access to renowned sound quality, real-time processing of analog-modeled effects and expandable I/O.

With Zen Q Synergy Core, attain a sonically precise sound in your studio. The interface has all of the core performance qualities that high-end Antelope Audio interfaces are known for, so you can reap the benefits of seamless workflow for any desktop studio layout.
Zen Q Synergy Core will be shipping in Q2 2022 at a projected price of $899 USD/899 EUR.
More information: Antelope Audio