Zenhiser has announced the release of some new sample packs.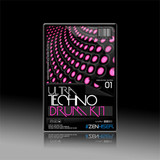 Ultra Techno Drum Kit 01
Delving deep into the realms of minimal techno and deep techno this incredible drum kit delivers over 230 of the most up to date techno drum sounds. With a massive percussion and techno fx library this techno drum kit gives a new reach to your techno and minimal techno productions.

Ultra Techno Drum Kit 01 is the perfect collection of brand new techno drum sounds, super tight techno kicks, sophisticated hi hats, snappy techno snares, eclectic tech percussion and essential techno fx.
Price: $19.99 AUD.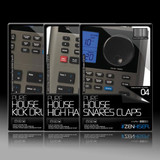 Pure House Drum Hits Gets 3 New Additions
Continuing on with our ever popular series of house drum sounds, Part 04 brings another onslaught of killer house kicks, house hats, house snares & house claps. Designed to give your house music the punch and quality it needs. Each sample pack comprises of 40 essential house drum samples in their specific style so you can pick just house kicks, house hi hats, house snares & house claps, or all three sample packs!
Price: $7.99 AUD each.
More information: Zenhiser