To celebrate summer and to support everyone using sound effects, a large number of independent SFX creators on A Sound Effect have teamed up to offer excellent deals on hundreds of popular sound libraries.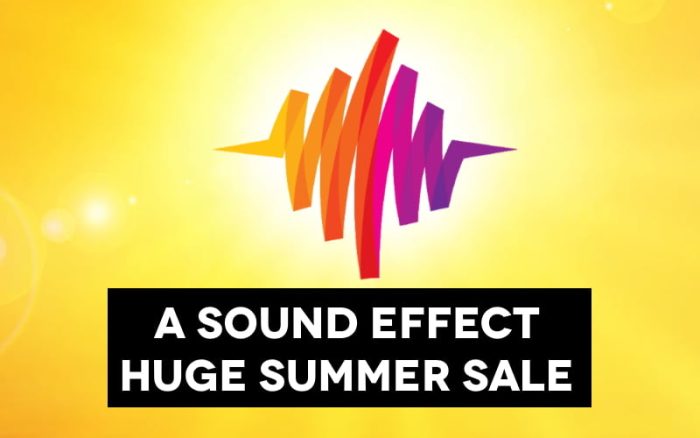 The many libraries contain sound effects in categories such as Animals & Creatures • Destruction & Impact • Drones & Moods • Environments • Foley • Human • Materials & Texture • Mechanical • User Interface (UI) • Vehicles • Weapons • Whooshes – and many more. A Sound Effect also recently started offering hand-picked virtual instruments and plugins.
Any order during the sale automatically includes:
8.6+ GB worth of premium sound effects (210+ mins, 387 files), generously provided by Skyes Audio, West Wolf, Mattia Cellotto, MatiasMacSD, Mindful Audio, Sound Spark, and Kai Paquin.
The free 60+ page Sound Success Guide & the 1-Page Guide to Easy Multi-User Licensing e-books.
Depending on the order amount, customers can also get bonus items included such as the complete, premium Krypton SFX library, 45 days of Soundly PRO access, 578 premium sound effects from PM:SFX, and 30 premium sound effects from Articulated Sounds.
Libraries come and go during the sale, so make sure to check back to get a real-time overview of the current deals. The sale ends August 1st, 2020.
More information: A Sound Effect