Aly James Lab has released Super PSG (Super Portable Sound Generator), a synthesizer instrument for Windows that emulates the SN76489 Sega Master System sound chip, and more.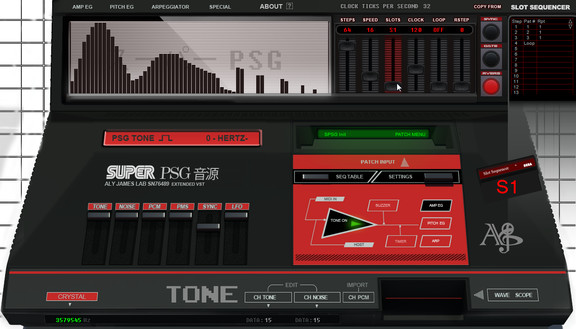 SPSG is not simply an SN76489 emulator, it adds many extended features to squeeze to most of the sound chip and a huge user friendly GUI! It is a fantastic synth suitable for chip music and SEGA nostalgic pleasure and also a powerful 8-bit tool for modern music production.

You can design typical and not so typical sounds of that era and experiment from the presets already available. Go further with extended controls, and even midi control a real SN76489 sound chip with a special hardware that YOU can built. The system also works with the GENMDM interface designed
by Little Scale.
The plugin is available for Windows (VST) as donationware (minimum donation of $10 USD).
More information: Aly James Lab / Super PSG