Plugin Boutique has launched a sale on Antares SoundSoap, offer a 50% discount on the easy-to-use noise reduction utility.
SoundSoap fixes noise problems with your recordings. It includes everything you need to record and clean your media files on Mac or Windows.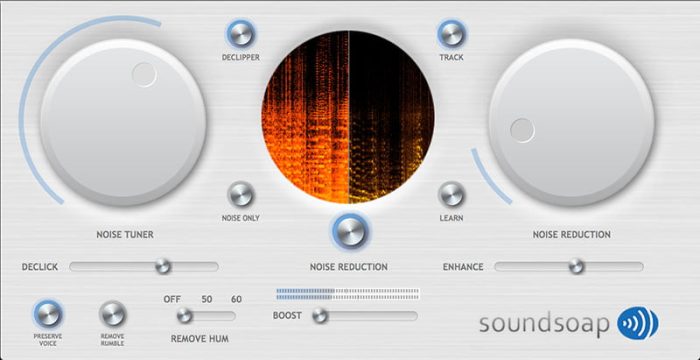 SoundSoap is an essential tool to have for anyone doing music production. When recording live instruments and vocals, there are many common problems such as background noises, hiss, hum, and distortion that SoundSoap can easily fix, keeping your production sparkling clean.

SoundSoap works right inside most popular music production software, such as ProTools, Logic, Digital Performer, Nuendo, Cubase, and many others.
SoundSoap 5 features
Automatic noise detection* – SoundSoap analyzes media files automagically and will try to find the best location for learning noise. SoundSoap then automatically learns noise at this location rather than using a default, flat noise profile.
Set noise location* on the waveform display in the Media Window – move the vertical red indicator to learn noise at a new location in the media file.
Waveform display for video* – now you can toggle a view between video and the audio waveform display.
Improved hum removal – the hum removal algorithm has been greatly improved.
Enhanced media controls* – return to start, backward, and forward key commands.
FLAC and MP3 support*.
Audio metering.
Full Bypass* – the Power button on Media Window now bypasses all SoundSoap processing for true A/B comparing.
Reset* – reset all controls and the noise profile to their default settings.
SoundSoap is on sale for £55.95 GPB / $74 USD until April 16th, 2018. Note that * features are available using the standalone application, but not in the plugin version (VST/AU/AudioSuite/AAX).
More information: Antares SoundSoap