The 907A Fixed Filter Bank plug-in by Audio Damage is a faithful recreation of the Moog Modular Synthesizer's 907A module.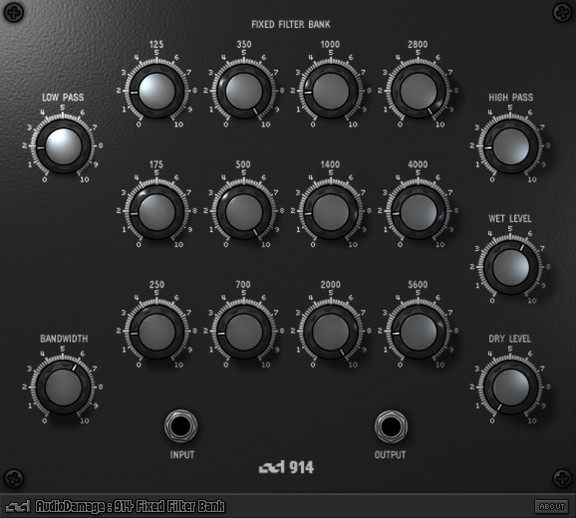 This plug-in creates a variety of tonal effects by passing its input signal through eight band-pass filters, one low-pass filter and one high-pass filter.
The 907A is a subtle effect, capable of adding rich luster to pads, and giving percussive and lead synth sounds a vocal quality. It is an excellent tool for the sound designer's palette, simple to use yet capable of complex and unique timbres.
907A Fixed Filter Bank features
24db Low-pass and high-pass filters.
Eight fixed-frequency band-pass filters.
True stereo operation.
Low CPU usage.
Full MIDI learn mode, for MIDI CC control of every control (VST only; handled by host in AU version).
The plugin is available for purchase for $39 USD.
More information: Audio Damage