Audio-Technica has announced it is now shipping the ATH-M50xBB Professional Monitor Headphones, a limited-edition blue/black version of its popular ATH-M50x and part of its M-Series line of headphones.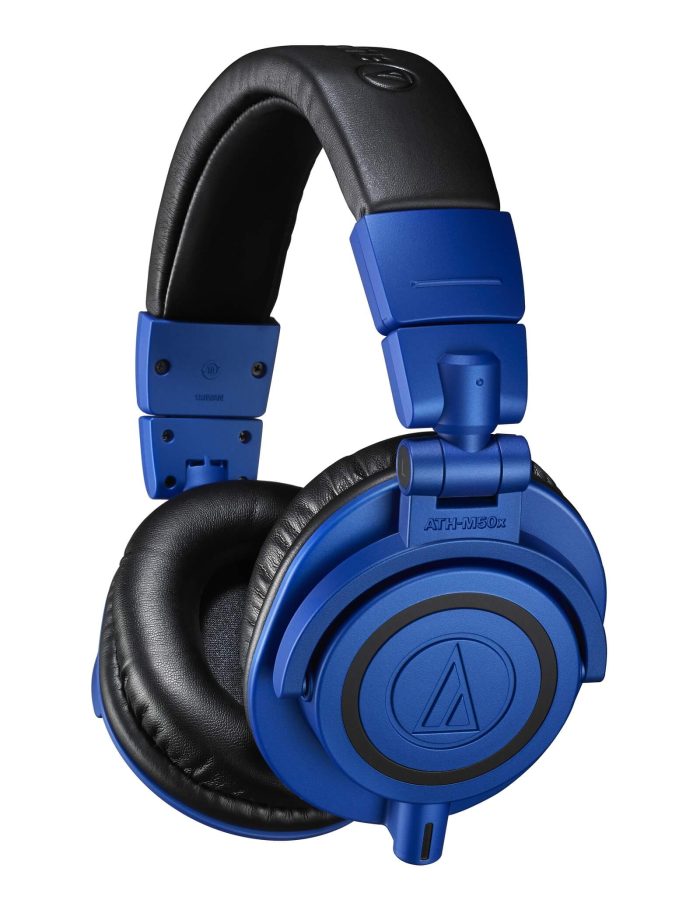 Similar to the previously available ATH-M50xRD red and gold version, these new headphones feature metallic blue earcups and black accents including distinctive trimming, earpads and headband.
As the most critically acclaimed model in the M-Series line, the ATH-M50 is praised by top audio engineers and pro audio reviewers year after year. Now, the ATH-M50x professional monitor headphones feature the same coveted sonic signature, with the added feature of detachable cables. From the large aperture drivers, sound isolating earcups and robust construction, the M50x provides an unmatched experience for the most critical audio professionals.
Audio-Technica's new limited-edition ATH-M50xBB are now available at $169 USD MAP. They join the currently available ATH-M50x models in black (ATH-M50x) and white (ATH-M50xWH).
More information: Audio-Technica