Nigel Rios has announced the released of AudioSwift 2, a macOS app that lets you use a trackpad as a MIDI controller. The update includes a new Slider Mode and a redesigned XY Mode.
Designed for music producers and photographers, with AudioSwift you can control virtual instruments in your digital audio workstation or edit photos faster in Adobe Lightroom, all by just using simple touch gestures over the trackpad.

Here is how it works — call AudioSwift by using a four or five fingers tap. A console window appears on screen taking control of the mouse pointer and keyboard. Start touching the trackpad to control a parameter and when you finish, hit the escape key to turn AudioSwift off.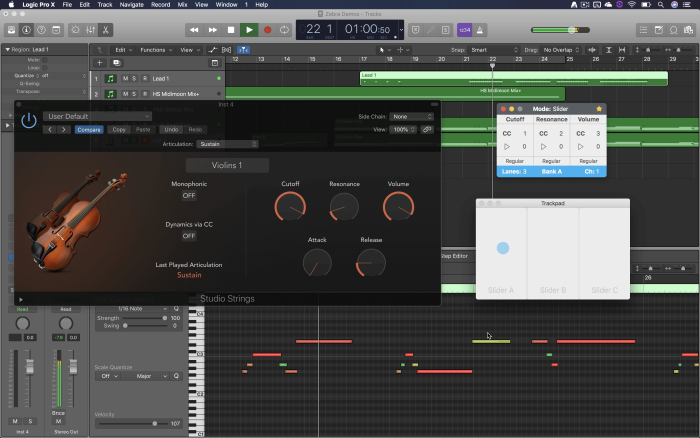 Changes in AudioSwift 2
New Slider Mode with 12 configurable virtual sliders.
New XY Mode design with 5 views and 30 configurable controllers.
It now works with Adobe Lightroom using a third party open source plugin.
Adds Pitch Bend with relative center position (0 pitch bend).
Adds new Regular Format for CC messages.
Adds default CC values and automatic return to default after a finger is released.
Adds labels for Slider and XY modes.
AudioSwift's console can now be turned on temporarily with a tap plus the shift key.
When working with two trackpads or a trackpad with a mouse, AudioSwift can now be turned on automatically by just touching the trackpad's surface.
AudioSwift 2 for macOS 10.11 or newer is available now for $24 USD. You can get 50% discount using coupon GOLDENFROG50 for a limited time.
More information: AudioSwift